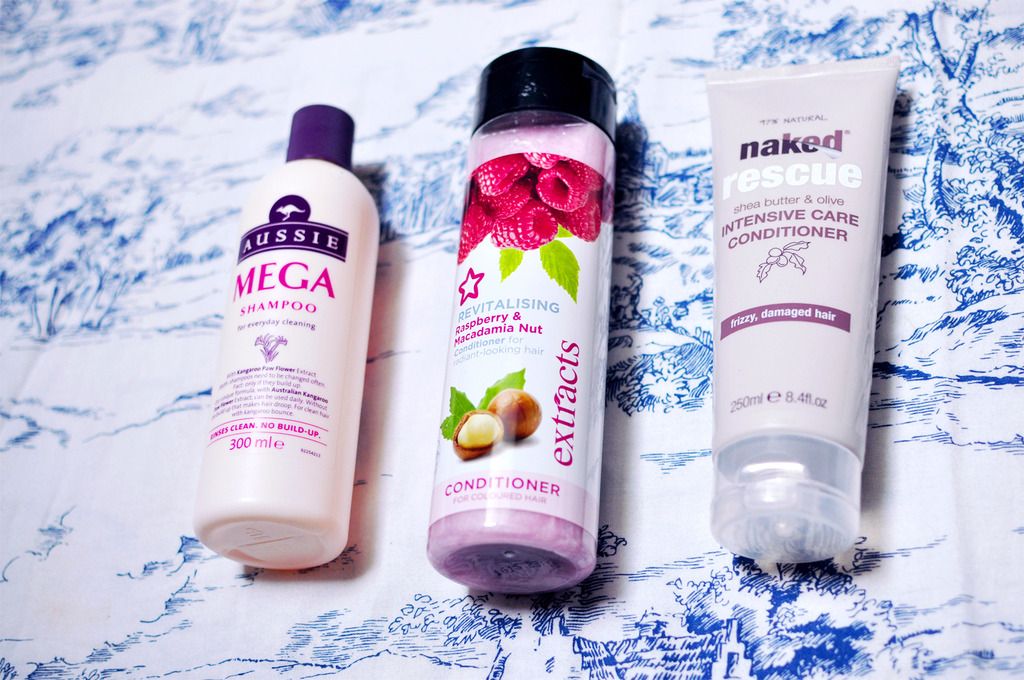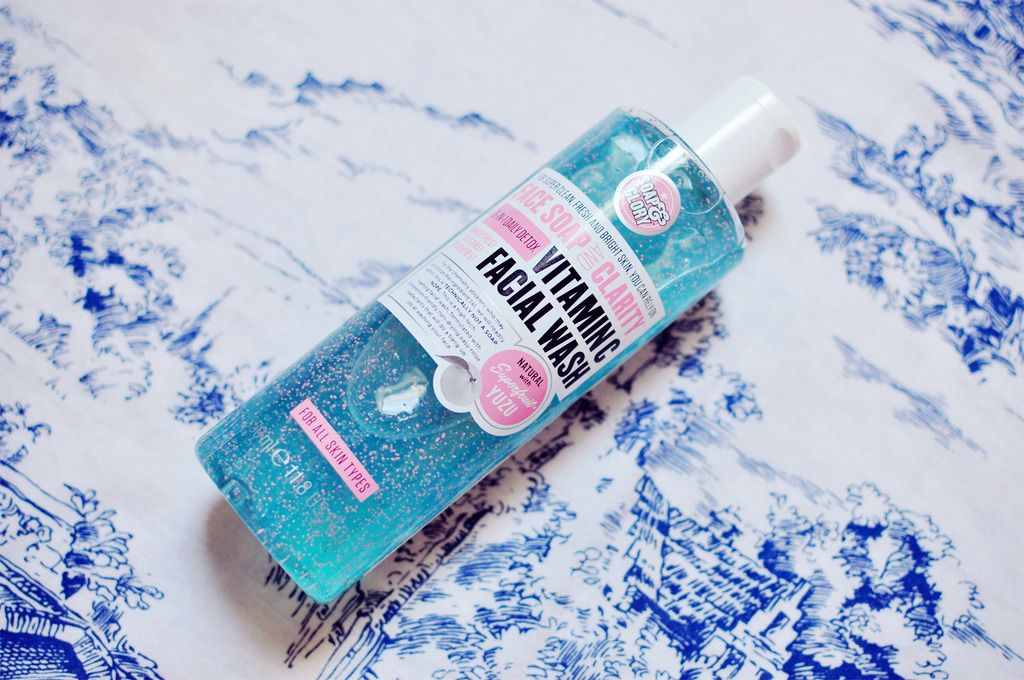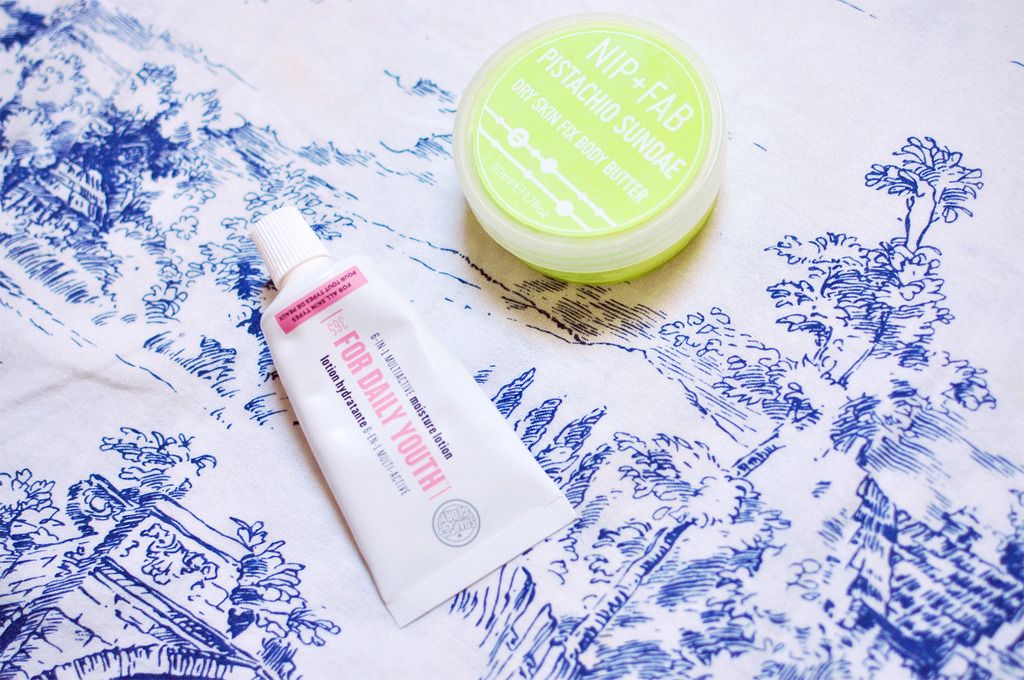 Shower products are kind of the same for beauty products with me, I tend to stick to (or go back to) the same ones for quite a while if I love them. I'm also quite OCD about my routine, everything is always done in the same order haha.
The Aussie Mega shampoo was one I read about a few months ago, and even though it does contain sulfates, I liked that it would cause no build up. Plus Aussie products always smell amazing. The raspberry & macadamia conditioner from Superdrug is one I've went back to (although back in the day it was more the shampoo I used). It smells sooo good! Seriously...like red kola. You do need to use quite a bit of product each time but it still lasts ages and only costs between £1-£2. The Naked Rescue conditioner is another one I love to use, it's definitely richer than the Superdrug one and again...smells yummy.
I always seem to end up loving Soap & Glory face products the most for when I wash my face in the shower. I did also really enjoy their Peaches & Clean one but I've returned to this bottle of minty freshness.
I usually use just the Simple shower cream unless I'm obsessing over any Lush shower gels which I'm sure will happen again soon. Then I either like to use Soap & Glory's Flake Away or the Breakfast Scrub. I don't know why I forgot to photograph that one actually as it's what I use the most - mmm it smells like maple syrup! My favourite shave gel is this cheap and cheerful fruity one from Boots.
After my shower I am for sure obsessed with this pistachio sundae body butter from Nip + Fab, oh my god the scent is incredible. I've went through so many little pots of the stuff. My current moisturiser is the For Daily Youth one from Soap & Glory (shocker, I know).
What's currently in your shower routine?
Claire x