Time for a long overdue Instagram catch up :)
Went to see Tom Odell at the Usher Hall with my sister - I'd never been in there before, such a beautiful venue! The gig was of course amazing, and he was supported by two wonderful acts - James Bay & Fryars.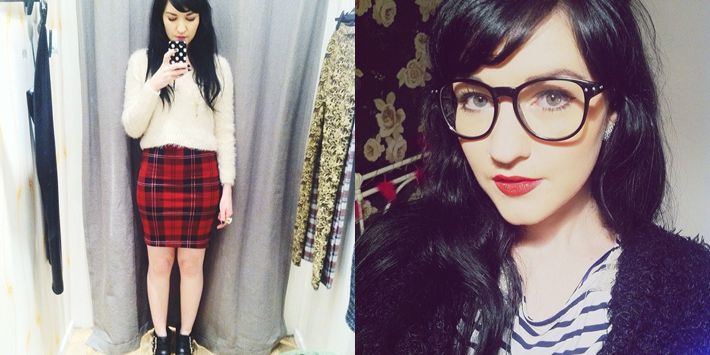 When I found this beauty of a skirt in Topshop. New (fake) glasses, even though I am actually super blind anyway.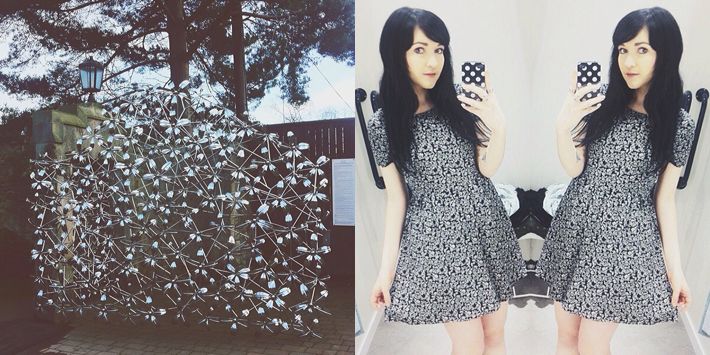 Love the detail of this gate at the Botanic Gardens. Cute new dress from H&M.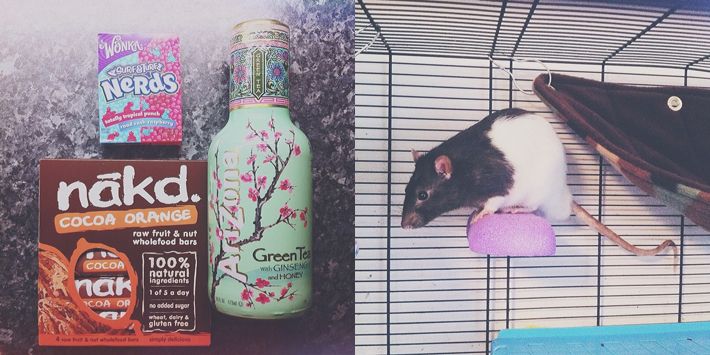 Food treats, I can never resist Nerds and these are my favourite Nakd bars, so yummy. The Arizona Green tea is one of the prettiest bottles, I can't wait to try it and then put some pretty flowers inside. Dexter and his wonderful tail.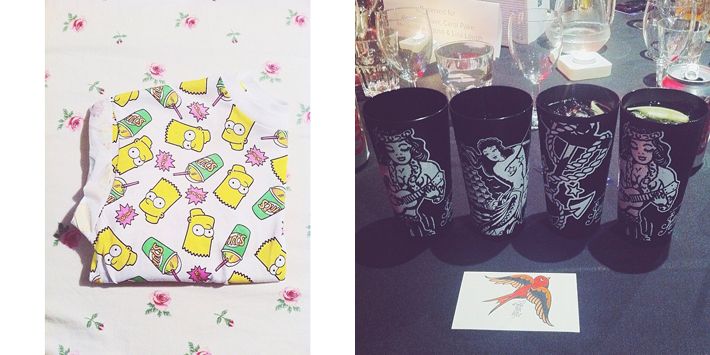 Trippin' on squishees, Primark did gooood. Went to the Bubbles & Burlesque show at the Corn Exchange. Was so happy to find out that my favourite alcoholic drink (Sailor Jerry) was free at the door...not to mention these amazing cups!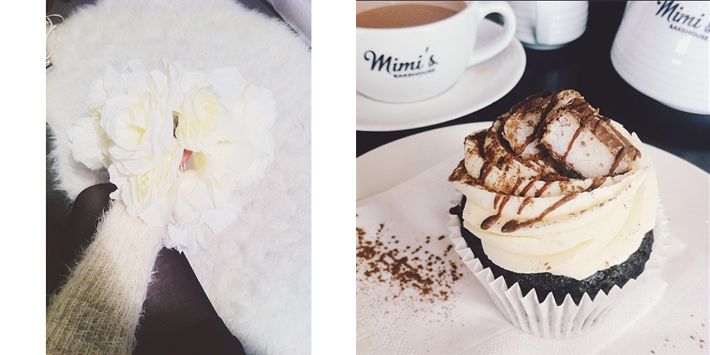 Pretty flower lights from Primark. Met up with the lovely blogger
Nicole
for my first ever visit to Mimi's (I know, shocking since I live here). Got this amazing chocolate coconut cupcake.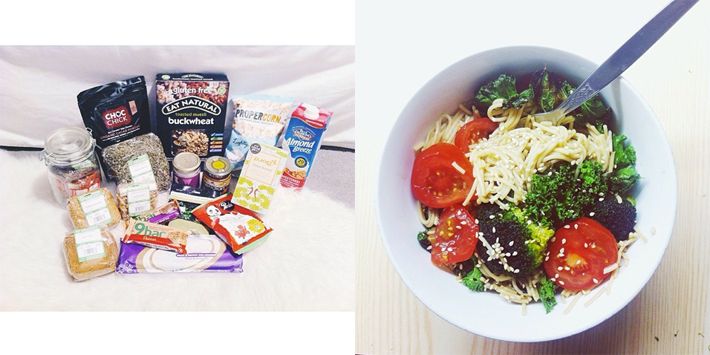 Healthy food shopping from Real Foods. My stomach's been feeling awful lately so I've been for blood tests (eurgh) and have decided to sort out my diet because I literally live of vegetarian ready meals haha. This was delicious - millet & brown rice noodles with spinach, broccoli, kale, tomato, sesame seeds & soy sauce.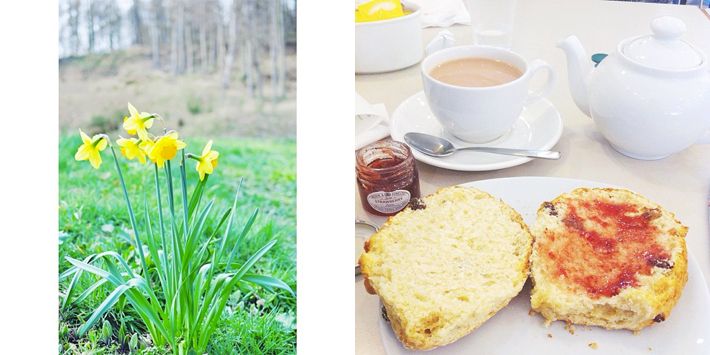 Went for a walk somewhere I hadn't been before and couldn't resist taking a photo of the pretty daffodils. Another day, another cake - my aunty and I can't resist scones. We. just. can't.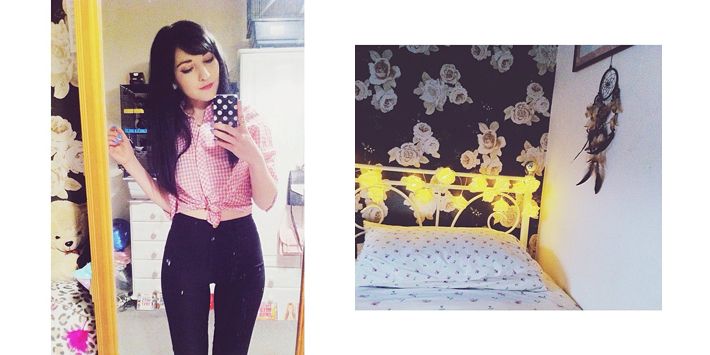 Ready for the farm or something (wearing a shirt I picked up at the Vintage Kilo Sale and H&M jegging type things). The flower lights looking like yellow beams in my cosy corner.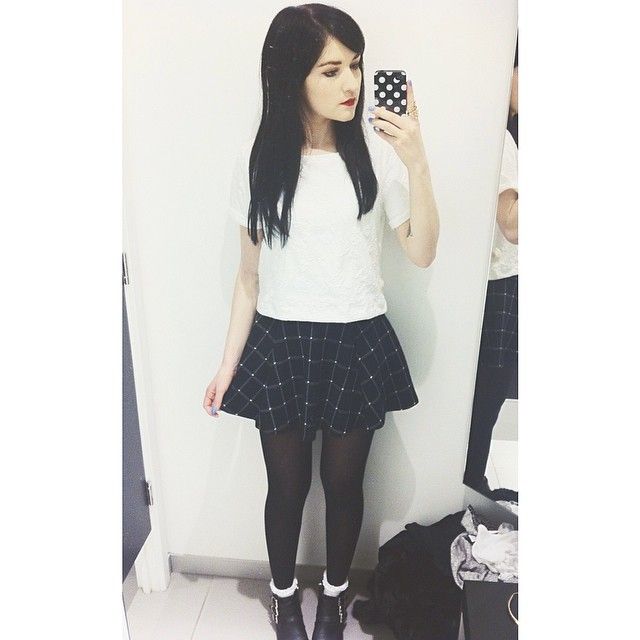 Cute new skirt from H&M ft. frilly ankle socks.
Instagram: xjad0re
I also haven't had a lot of time for reading blogs lately, so when I get home from work tonight I look forward to catching up on all your lovely posts. Have a great day xo