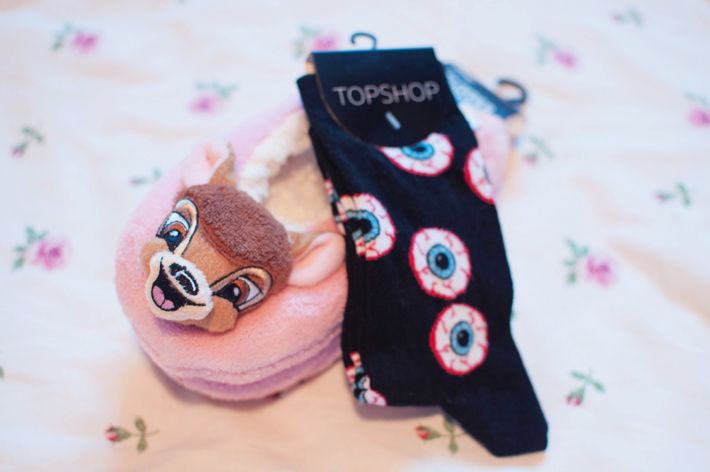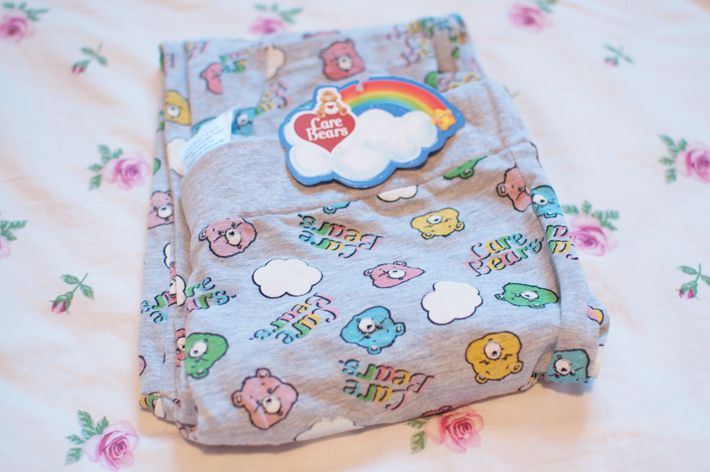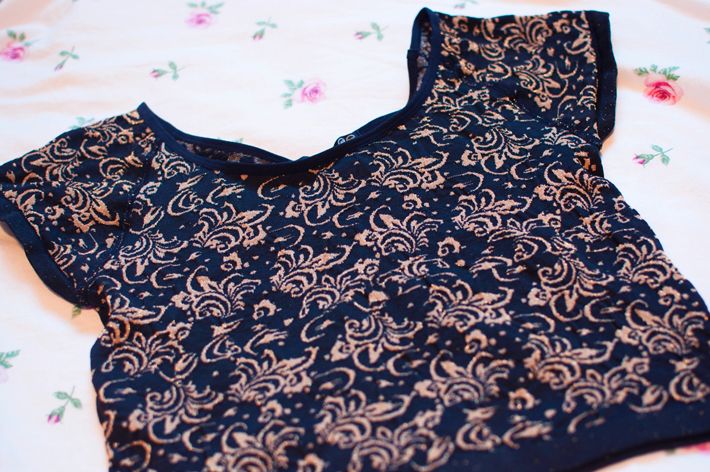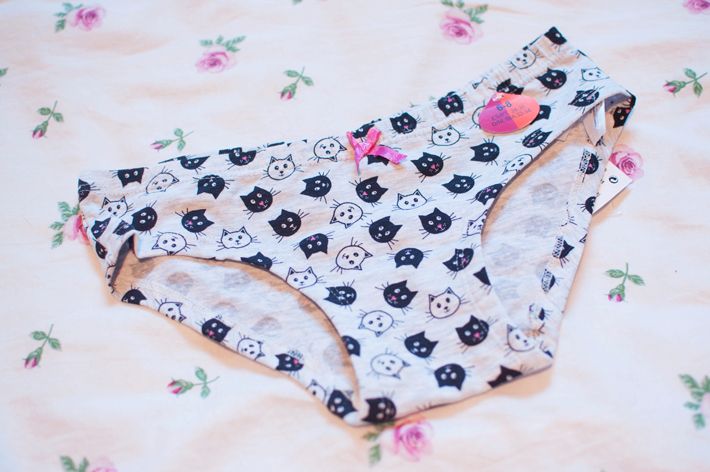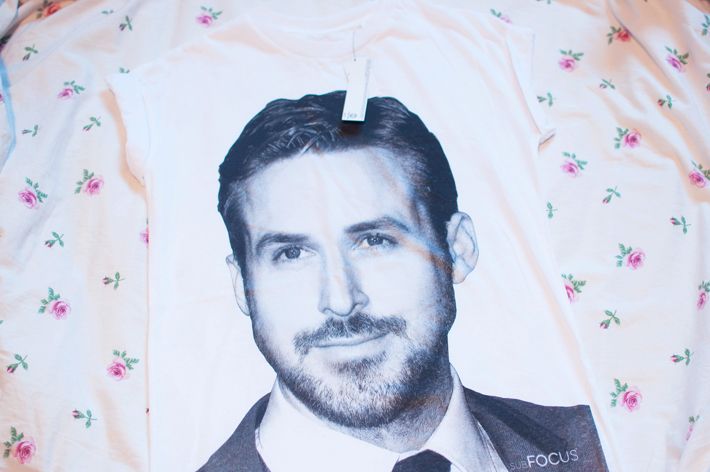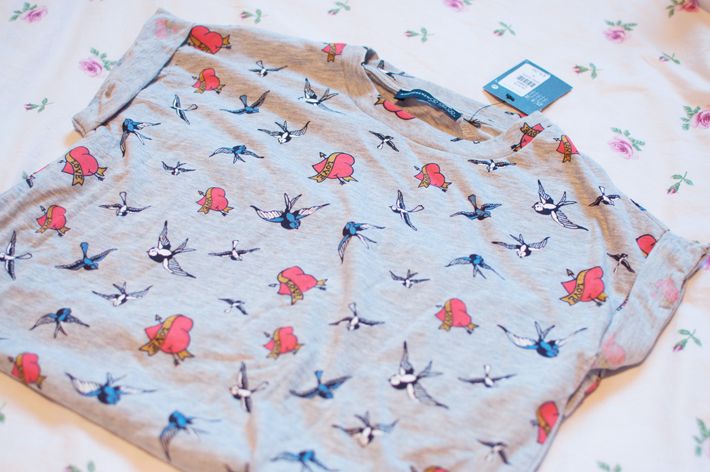 Can we just start off by saying "omg omg, Ryan Gosling on a t-shirt!"...I've mostly been wearing it to sleep in lately because let's face it, who doesn't want to take him to bed?
As you can see though, I've bought quite a few comfy items and can see myself going back to Primark for even more (I still want the Minnie Mouse slippers and some tartan pyjamas). Last year I bought the Hello Kitty slippers, and they are such cosy little things but I've worn them to death so these pink babies were calling out to me. I got the eyeball socks from Topshop as part of the 3 for £8 offer whilst buying my sister a couple of pairs for her birthday.
Care Bears was one of my favourite cartoons when I was younger so you can imagine my excitement when I spotted these pyjama leggings, they're too cute for words. Also, I wouldn't normally include underwear but how adorable are the kitty print pants?! Yes, I'm that girl.
The black and gold cropped top is something I think will look really nice with disco pants or a little high-waisted skirt (most likely black or burgundy because that's all I wear). I'm also in love with the tattoo style print t-shirt, it's so soft and pretty.
I made an order for some NYX products from
Cherry Culture
as I'd had some of them on my wish list for absolutely ages. For lips I got three of their butter lip glosses in the shades Strawberry Parfait, Maple Blondie, and Merengue, one soft matte lip cream in Monte Carlo (which I was wearing in my last outfit post), and a mega shine lipgloss in Beige. I also got their famous jumbo eye pencil in the shade Milk, and a beautiful blush called Angel. Overall, I really love everything!
What's your favourite thing that you have bought recently?